[ Mood Ranger ]




The Protector of Pets' Mood
The pressure of urban life (such as being left alone indoors for a long time), the owner's expectation of behavioral training and even genetic factors (such as hereditary anxiety disorder) may cause the psychological pressure of pets, which makes them anxious, noisy, and even attacking others.





In addition to show love and care for pets, let Dr. Andrew Pet Guardian help your fur babies with herbal plant extracts.
[ Dr. Andrew寵物守護者 ] 生醫團隊




Providing a solution for emotional agitation of fur babies.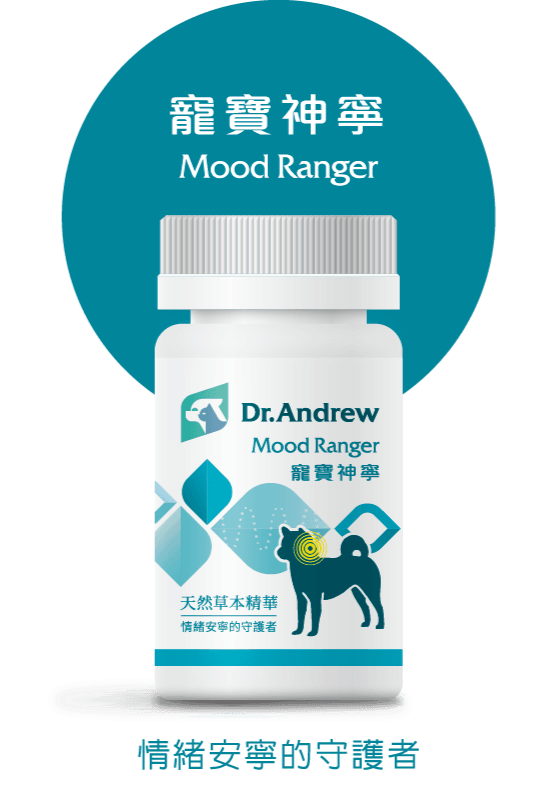 結合了中醫師、草藥諮詢師、臺大、清大、中研院生醫領域碩博士及獸醫師們的經驗,以科學方法強化傳統草本智慧,特殊技術精粹 <遠志>、<五味子>、<大棗> 等草本精華,打造毛寶貝專屬情緒安寧的守護者:[ 寵寶神寧 ]

臺大獸醫專業學院林辰栖副教授以及多位臨床獸醫師的使用見證,[ 寵寶神寧 ] 可以幫助情緒不穩定的毛小孩,尤其是毛孩間互咬的攻擊性行為、主人離家後的毛小孩焦慮和環境轉換的不適應。因此受到許多獸醫師的好評,甚至有獸醫師給年老有心臟病的狗狗持續使用,安定情緒,避免因環境導致情緒緊張而造成心臟病發作。